Buzz the ultimate Communication resource
Student-Centric Personalized Learning
Integrating collaborative problem-solving techniques facilitates essential competency for nurses and all health professionals.
Healthcare by necessity can't be fully remote; however. The future classroom has been steadily going digital. Skyscape has an innovative platform that integrates the medical library with a real-time communication platform that helps critical instructional outcomes in Nursing.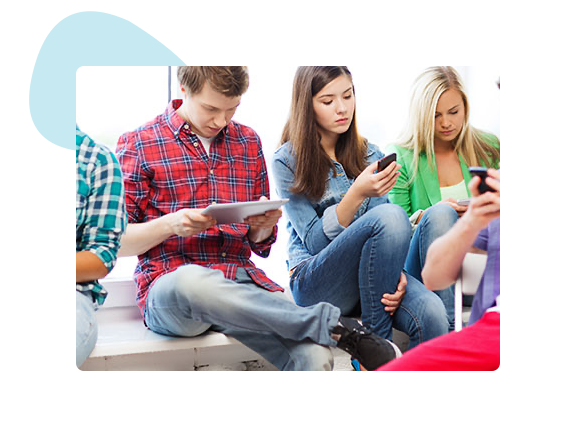 Enhancing the Way Teachers Teach & Students Learn
Students, educators, and institutions in the nursing education world are using Skyscape's powerful mobile-first technology to inspire critical thinking, practical skills, and hands-on learning.
Fifty-percent of those that recently passed the NCLEX(R) exam, commit or are involved in a medical error.  NCSBN: National Council of State Boards of Nursing research indicates that the number one reason was clinical judgment and the number two reason was communication. Don't delegate communication to leadership or mental health courses,  communication methods and communication tools should be taught actively throughout the curriculum.  Buzz allows students to start communicating professionally in a HIPAA and FERPA secure environment.
Get Started
Getting started as an educator or student only takes a few minutes (Skyscape users already have a complimentary Buzz account).
Use this guide to incorporate Buzz to create a productive digital environment whether you are on-campus or remote or anywhere in between. Learn more about our innovative platform for Nursing success in this guide.