Why Buzz?
Streamline your workflow easily using Buzz Medical Messenger App!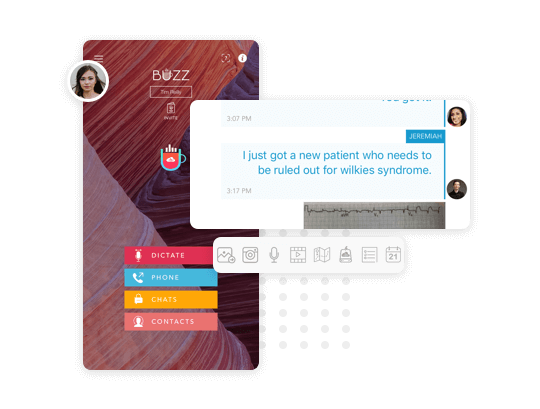 Communicate securely without worry
Buzz: Secure Medical Messenger is fully compliant with HIPAA rules and regulations. Your patient's data is private and accessible to only authorized users. Whether consulting with another healthcare provider or the patient themselves you will never need to worry about security.
Check out the features of Buzz: Secure Medical Messenger
Increase Productivity. Save Time.
A single unified platform to dramatically increase your communication productivity. Send quick chat messages, record and transfer dictations, make private voice calls, exchange images & reports, send audio & video in real-time.
Sign in and try the Buzz app now!