Buzz the ultimate Communication resource
Clinics
Clinics in today's day and age can be the frontlines of the medical world. Some as large as hospitals or others small and run by one practitioner, each need to adhere to the same HIPAA-secure communication principles. Buzz allows for effective and secure communication within your daily workflow.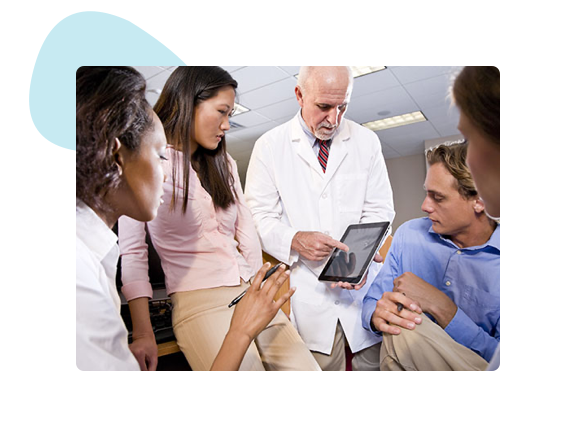 Clinic Features
Streamline your daily workflow with our powerful features. Using the best tools efficiently will allow for increased productivity and safety in all clinic settings.
Work Together
Allowing for quick consultation with a doctor not on duty but familiar with the patient diagnoses.
Cross Team Communication
Providing a platform for secure exchange of information between residents during rotations, which may be an effective educational tool for residency directors with their residents.
Increase Response Time
Providing the ability to employ one-to-one or group communication. This allows for notifications for care team members and providers when appropriate
See what you can accomplish during your daily workflow
Understanding the power of Buzz will give you a glimpse into how effective you can use this tool to streamline your everyday needs.