Buzz the ultimate Communication resource
Home Health
Timeliness of care delivery is paramount for home health and hospice providers. They need to be in constant contact with their colleagues and other members of the patient care team. Effective and HIPAA-secure communication tools can help to streamline this important work.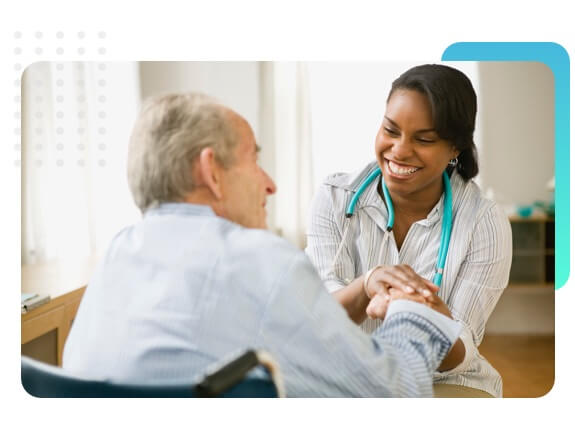 Home Health Features
Streamline your daily workflow with our powerful features. Using the best tools efficiently will allow for increased productivity and safety in all clinic settings.
Avoid Rehospitalizations
Real-time communication safeguards against information being lost
Creates a sense of accountability and responsibility
Understand and track decision making processes along the journey
Transparent view into patient life cycle
Centralize Communications
Coordinate Larger Number of Team Members
Streamline Complex Organizational needs while Prioritizing Patient Centric Workflows
Reduce Manual Paperwork
100% Certainty your Care Providers have the Most Up to Date Information
Seamless Patient Handoffs
Seamless handoffs between inpatient and outpatient services
Communicate with Third-Party care providers confidently
HIPAA-secure historical communications to reference in an instant
A beginning to end journey allows one to confidently answer any questions from along the way