Social distancing as a result of COVID-19 has led to a tremendous need for telehealth solutions. BuzzVideo gives practitioners telemedicine access directly from their mobile device or from any web browser, allowing providers across the care team to continue to treat patients, confer with specialists, and coordinate care under a unified solution.
Other important tools like text messaging, dictation, audio/video, images and reports sharing are directly integrated into the telehealth feature.
Using BuzzVideo is simple:
On your mobile device or from a desktop browser:
• You initiate the Video Conference
• An email or an SMS is sent to the patient
• Conduct your telehealth video session!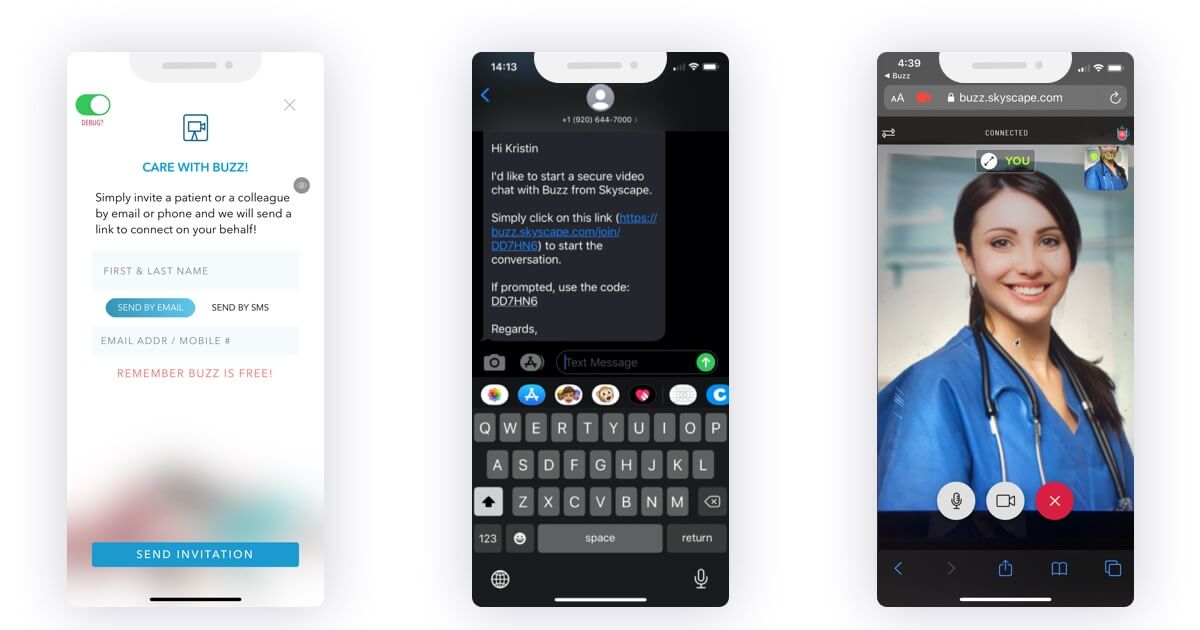 Skyscape is providing BuzzVideo free for healthcare professionals during the duration of COVID-19 crisis.
BuzzVideo is very powerful and simple to use. Best of all it is integrated with other Buzz features such as telephony, texting, audio/video and report sharing. Practitioners can also use BuzzVideo to connect with other providers they communicate on a regular basis on Buzz with a simple click of a button. You can conduct 1:1 or groups video calls seamlessly.
For more information click visit: https://www.med.skyscape.com/telehealth